In front of packed stands, under a grey but warm sky, Andrew Botterill of Destination 2 Travel, got proceedings underway by launching a new competition in conjunction with Sky Sports Racing, to win a 5 star trip to the Dubai World Cup. It was a terrific start to a super day's racing on ground described as good to soft, soft in places.
Golden Square Shopping Centre not only sponsored our first Novice Stakes Race but they sent Centre Manager, Ian Cox to preview the card. He felt strongly about Zulu Tracker and so did the betting public at large but the 5/2 favourite was in a strange mood, fractious at the post and very slowly away, blowing all chances before a furlong of the 6 furlong contest had gone. Not so, Tom Dascombe's Notable, (100/30) who showed good early speed and led the eventual winner, Scarlet Dancer (3/1), for most of the trip. The two set about a protracted battle to the line with Paul Hanagan just outgunning Richard Kingscote, two of the very best jockeys showing how to ride a finish on these unfurnished 2 year olds. It was a 2nd and 3rd for Dascombe as Lordman (100/30), ran on at the end to claim third. Winning owner Steve Bradley could barely contain his joy as he recounted the horse's history "he is from a really nice family that includes Caspian Prince and Irish Correspondent and he will just get better and better". Seems like this is definitely one to keep on the right side of.
Our feature race was the listed, Tote+ Stand Cup where 3yo Invite (5/1), fresh from Handicap company, proved too strong for 9/4f, Alounak in a driving finish. The favourite looked to be travelling well and in the ideal place to attack on the home bend when Jockey, John Egan launched Invite from the back of the field with 6 lengths to make up in a furlong and a half. The response was impressive as Egan extolled "the trick was to get her relaxed and the Balding team did a fabulous job. She's a good filly, we went a sensible gallop and I was happy to be sat out the back. She was impressive the way she quickened and has loads of class". The long time leader, Wells Farhh Go (11/1), ran a sound race to finish third after so little racing in the last two years and is one to watch on this softer ground.
Hayley Turner triumphed in Race 3, the Homeserve Handicap, on Au Clair De Lune but the race was marred by the injury to Hasanabad and our sympathy goes to the owners as it is a real shock when something like this happens on the flat. Turner was another to sit out the back and wait and she didn't think things were going well at the halfway mark "it was a messy race, we got blocked at the start, interfered with by the stricken horse and I just sat waiting to see what would happen. She stays really well and is extremely adaptable and it was really nice to beat the Johnston Horse (Hochfeld) in a finish". Au Clair De Lune was returned 6/1 and in a nice touch, Hayley's father, Richard Turner was able to receive the winning prize on behalf of owner Mrs V B Hutch. Father and daughter winning together can't have happened often, with Richards pride in his daughter evident for all to see. Hochfeld was 2nd at 9/2 beaten a neck and third went to Mr Curiosity the 5/2 favourite, a full 5 lengths back.
Regular sponsors Clogau Jewellery presented the prizes in the Race 4 Nursery, in what was an all speed duel over the flying five furlongs. The filly Devious Angel was well backed and pinged the lids for Hayley Turner, travelling up front like a rocket, with pressure on the outside from Catch Cunningham who was determined not to let her have an easy time. They set it up for the closers and it was the former Dascombe horse, now trained by David Evans, Russellinthebushes, who was just too strong in the finish, making it a double for John Egan. The horse was returned at 11/2. Trainer Evans was very pleased "she was unlucky at Newbury to be beaten a nose and we thought here would suit. The softer ground was fine but good ground is better, she just has a great attitude to racing" was how he summed up the performance. The places were filled by Instinctive Move at 100/30 and you should mark up the performance of the third, Catch Cunningham at 9/2, who went the early fractions and paid for it. If he gets an uncontested lead, they won't catch him.
In Race Five, the Mental Health UK Handicap over 6f, pace was assured. Bossipop, Major Jumbo and Abate, love to blast off and so it was as Major Jumbo took off with Bossipop in pursuit and the field trailing in their wake. In truth very few got into the race but the well backed Gabrial the Devil, (11/4F) who had finished 2nd the day before, was able to come home in front. Jockey Connor Murtagh said things went well from the off "I was told to get in behind the pace and follow and wait. When they took off in front I sat in behind and when we hit the home straight my lad really quickened. I was little worried yesterday's efforts might tell but he flicked his ears inside the furlong and showed me he had plenty left – it was great, I love riding at Chester and love winning here more than anywhere". Major Jumbo held on for 2nd at 7/1 on a track he clearly loves as well and third place was filled by Indian Creek at 16/1 – look out for him next time as he advertised his well-being, running on late.
Owner Andy Nevin had traveled up from Wokingham to see his nine time winning horse, Victory Chime compete in Race 6, The Restaurant 1539 handicap and his efforts were rewarded. Victory Chime made the most of stall 1, with Hector Crouch taking the lead from flagfall. The well backed Spirit Dancer (7/4F) came to challenge in the straight but as Mr Nevin said "I knew it would take a good horse to pass him, he's really tough, so genuine and on the bend on the way in I was confident. He rarely loses when he gets in that position". And so it proved as ITV Racing and former Love Island competitor, Chris Hughes, presented the prizes for Victory Chimes 10th win. Jean Baptiste was third at 9/1 and his chance will come sooner rather than later.
As they said on the A-Team, "I love it when a plan comes together" and those words must have been muttered by Declan Carrol after Race 7, The Horseradish Catering Handicap, had finished. For he had plotted the course of Emiyn, after 75 days off, to run at Chester on the birthday of owner George Jackson. Jackson and fellow owner, Nick Larkin saw their horse bolt up, the easiest winner of the day by an "eased down" four lengths. The 10/1 shot rewarded the owners and followers of the talented Carroll, handsomely. Little Ted at 9/1 was second and Zambezi Magic filled the places at 11/1. As Carroll explained "the plan was to come here for George's birthday, for Harrison Shaw to get to the front and enjoy the softer ground and just keep going. If we can find another race for him, we will try and get back here before the season ends, as he clearly likes it here". That was very evident.
As we left the track after yet another enthralling day's racing it was evident that racegoers weren't prepared to call it a day just yet. The bars and outside seating areas were full of people enjoying the late day sunshine and reflecting on another two great days racing on the Roodee.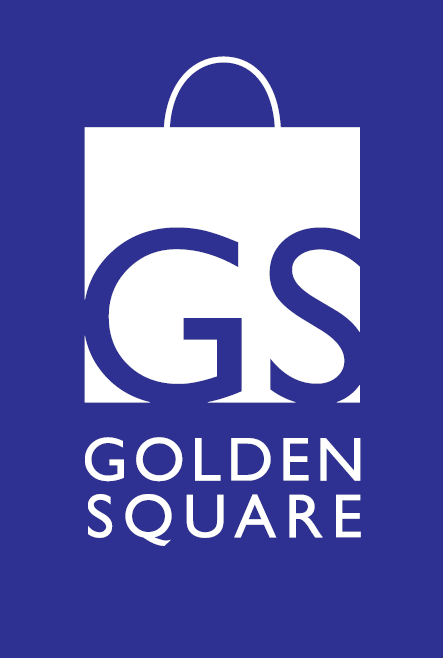 THE GOLDEN SQUARE WARRINGTON EBF NOVICE STAKES (CLASS 4) (2yo)
Distance: 6f 17y | Prize: £10,100

THE TOTE+ STAND CUP STAKES (CLASS 1) (Listed Race) (3+yo)
Distance: 1m 4f 63y | Prize: £38,000